If you are a movie lover and have a passion for Italian cinema, check out our pick of the top 10 classic Italian movies!
---
From De Sica to Fellini, here's our handpicked list of the best Italian movies of all time. While it's hard to choose from so many classic Italian movies, we have compiled a list of the top 10:
---
Roma Città Aperta (1945)
Roma Città Aperta (Rome, Open City) is a 1945 Italian neorealist drama film directed by Roberto Rossellini. Set in Rome during the Nazi occupation in 1944, the movie features Aldo Fabrizi, Anna Magnani and Marcello Pagliero.
The movie view publishers, priests and pregnant women join together to resist the Nazi occupation of Rome. The title refers to the declaration of Rome as an open city after 14 August 1943.
The film won several awards at various film festivals, including the most prestigious Cannes Grand Prix.
---
Ladri Di Biciclette (1948)
Ladri Di Biciclette (Bicycle Thieves) is a 1948 Italian neorealist drama film directed by Vittorio De Sica. The movie takes place in Rome after the Second World War and follows the story of a poor father, named Antonio Ricci, looking for a job.
He decides to buy a bicycle which will be stolen on his first day of work. He chases the thief in vain and decides to ask his son Bruno for help to find the stolen bike.
A series of misfortunes leads Antonio to steal a bicycle himself, bringing the tragedy of Bicycle Thieves to its starting point.
---
Vacanze Romane (1953)
Vacanze Romane (Roman Holiday) is a 1953 film directed by William Wyler, starring Gregory Peck and Audrey Hepburn and set in Rome, Italy.
This romantic comedy tells the story of a young princess on tour in Europe who meets a handsome American journalist living in Rome.
When the reporter realizes who she is, he attempts to use her for his news story scoop, but finds himself falling in love with her.
The film made Hepburn famous and also made the Piaggio Vespa known all over the world.
---
La Dolce Vita (1960)
La Dolce Vita (La Dolce Vita) is a 1960 comedy-drama film directed and co-written by Federico Fellini.
The film tells the story of Marcello Rubini, a journalist writing for gossip magazines and follows him on his journey through the "sweet life" of Rome in an unsuccessful search for love and happiness.
La Dolce Vita won the Palme d'Or at the 1960 Cannes Film Festival and the Oscar for Best Costumes. It is now frequently considered as one of the greatest films in world of cinema.
---
Il Gattopardo (1963)
Il Gattopardo (The Leopard) is a 1963 film directed by Luchino Visconti and based on Giuseppe Tomasi di Lampedusa's 1958 novel of the same title.
The film tells the story of a noble Sicilian family, during the Risorgimento.
The film features an international cast including the American Burt Lancaster, the Frenchman Alain Delon, the Italian Claudia Cardinale and Terence Hill.
---
Otto e Mezzo (1963)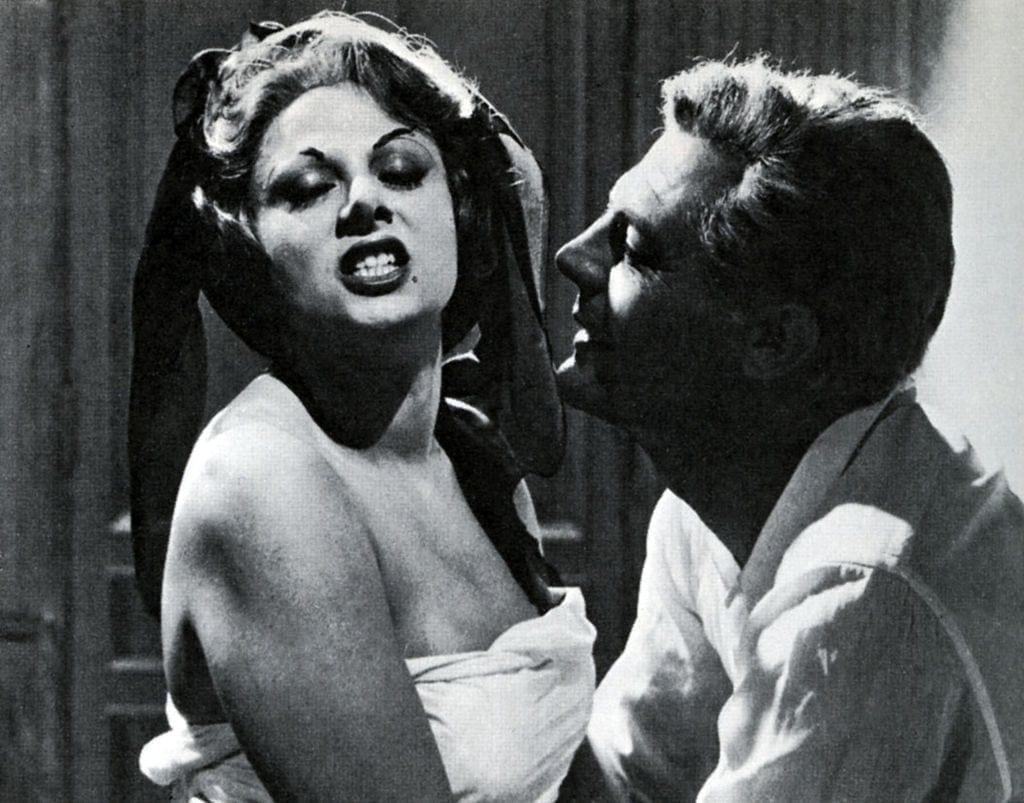 Otto e Mezzo (8 ½) is a 1963 Italian surrealist comedy-drama film directed by Federico Fellini.
The film tells the story of a director in an existential crisis and struggling with a new film, who finds refuge in his imagination and in his interiority.
The movie is considered one of Fellini's masterpieces and one of the best cinematographic films of all time.
---
Matrimonio All'Italiana (1964)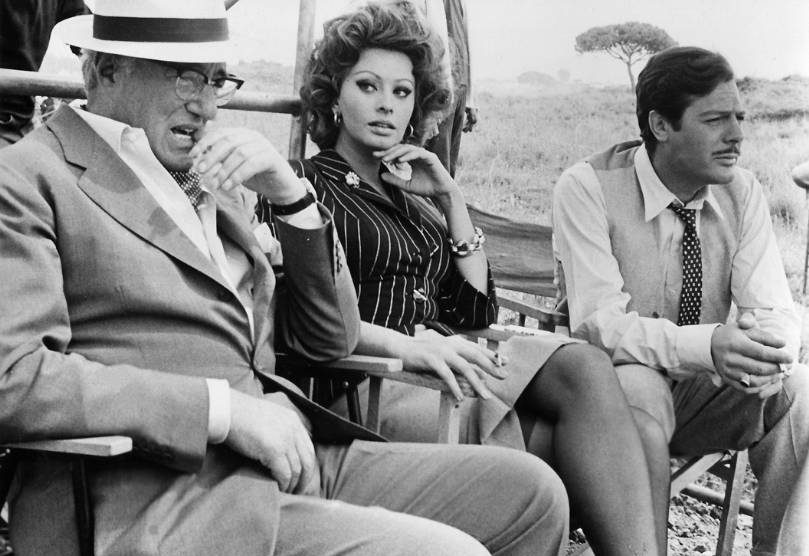 Matrimonio All'Italiana (Marriage Italian Style) is a 1964 Italian film directed by Vittorio De Sica and starring Sophia Loren, Marcello Mastroianni and Vito Moricone.
Taking place in post World War II Italy, this dramatic romantic comedy tells the story of Domenico, a wealthy businessman, who has a story with the beautiful Filomena, a moneyless prostitute.
After a long time, Filumena decides she wants to marry him and she pretends to be on the verge of death to convince him to marry her.
---
Nuovo Cinema Paradiso (1988)
Nuovo Cinema Paradiso (Cinema Paradiso) is a 1988 Italian drama film written and directed by Giuseppe Tornatore. The plot is based on the story of the Protti family, who have owned a movie theatre in Mantua, Italy, since 1904.
Told through a series of flashbacks, a film director thinks back on his childhood in a small Italian town and his relationship with the movie theatre's owner.
The film won the Academy Award for Best Foreign Language Film at the 62nd Academy Awards.
---
Il Postino (1994)
Il Postino (The Postman) is a 1994 comedy-drama film co-written by and starring Massimo Troisi and directed by Michael Radford.
The film tells a fictional story in which the Chilean poet Pablo Neruda forms a friendship with a simple postman.
Mario is an unemployed man from the village, who is hired as a postman to deliver Neruda's mail. At the end, he becomes a student of Neruda, learning the beauty of poetry to impress a local woman.
The film earned numerous awards including BAFTA Awards for Best Film Not in the English Language, Best Direction, and Best Film Music.
---
La Vita è Bella (1997)
Winner of 3 Oscars, La Vita è Bella (Life is Beautiful) is a 1997 movie directed by Roberto Benigni. The film focuses on a Jewish family living in Italy in the 1930s.
The main character, Guido seems to live a dream life with his wife and their son, until the German troops invade their town.
Using a combination of humor and imagination, the father is able to shield his son from the horrors of their situation by turning it into a game.
---
We hope this list was able to provide you with what you need to get started watching all the best classic Italian movies. If you are passionate about movies, also read our article on 7 of the Best Movies Set In Tuscany.